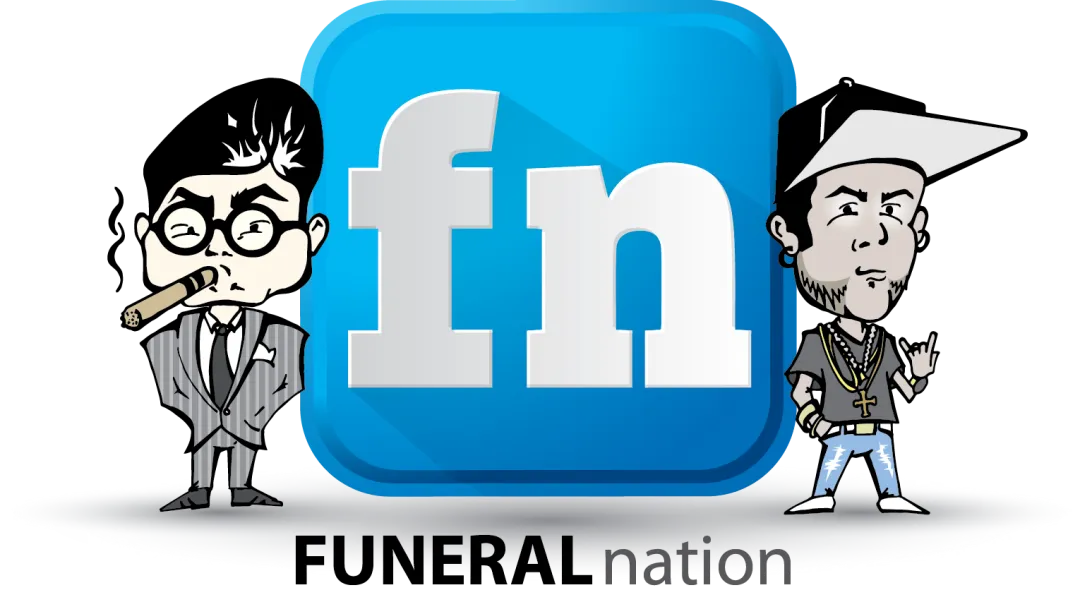 Reach over 18,000 funeral professionals each week!
Purpose: Provide up to date funeral industry news, commentary and superlatives in an entertaining non-funeralesque format. The FN show will be distributed through various Social Media mediums to include ConnectingDirectors.com, Facebook, Twitter, Vimeo and advertising partners*.
Conduct of Operation: Ryan and Jeff will record the show using video technology which will enable viewers to listen as well as watch conversations, interviews and profiles being presented. Guests will be interviewed "on air" via computer. The objective after editing is no more than 20 minutes of "on air time."
Segment/Content:
Overview/Commentary. Funeral news in the last week: (2-3 minutes)
Interview superlative(s). Guests are provided questions in advance of recording: (max 10 minutes)
A funeral director making a difference in their community; recognition of shining a positive light on the industry: (2 minutes)
WTF? A lighthearted look at something funny or otherwise relating to the funeral industry (similar to ESPN's Come On Man!) that will be talked about for a few days after the show; Wednesday, Thursday, Friday: (1 minute)
Wrap up. Sponsor recognition, challenge for topics, and invite to share FN by getting Social: (3-4 minutes)
*Advertising sponsors will be "streamed/showcased" the entirety of the show.
Audience: Funeral directors, industry professionals, consumers.